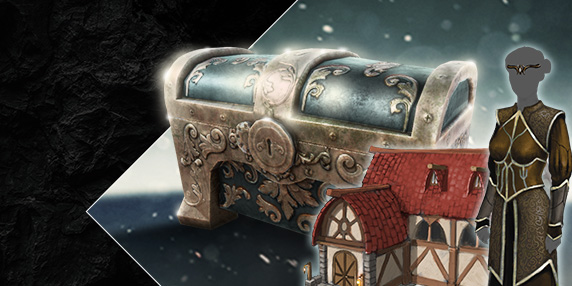 Start defining your own destiny with the Silver Founder Pack!
Be ready to explore vast fantasy worlds, fight monsters and other players in dynamic PvE and PvP battles, gather resources, set up a trade empire, grow your virtual home to a major city or conquer others. Chose your own way!
INCLUDES
Digital Copy
Get access to the game at release!
Beta access:
Get early access to Fractured Online and start playing in our Closed Beta!
2000 Credits:
You can acquire special skins and other cosmetic items with this currency.
2 VIP months:
Get special benefits such as discounts on Store items, additional study slots, increased Knowledge Points gains and more.
Adept Title:
Show off with this in-game and forum title.
Master Title:
Show off with this in-game and forum title.
Founder's Costume:
Walk around with style in this exclusive costume.
Founder's Cottage Blueprint:
Make your home something special with this exclusive blueprint.
Items, Credits and VIP months can be redeemed at official launch.